Q: What is your rent collection procedure? And do you evict tenants?
A: Rent collection happens automatically, through automated emails and phone calls. Tenants can pay with cash, money orders, checks or EFT & now with debit cards. We determined very early on in a tenant's stay how they pay their rent and act accordingly. We have some tenants that pay late every month and we know who they are. When we do have to file an eviction, often the filing itself brings the tenant back in line and we avoid a court hearing, etc. or it gets them out more efficiently and quicker. Evictions can be done by hiring an attorney. By having an attorney as one of the owners of Realty Solutions we are uniquely suited to seamless process your eviction. There are filing fees, legal fees, sheriff fees and lockouts fees attached to each eviction.
Q: What exactly does the monthly PM fee cover? Does it cover the yearly town inspections, your own company's routine "checkup" visits, etc.? And, who does the inspections, is it hired out to contractors?
A: We treat every property as if it was our own. Besides collecting and disbursing rent, it includes monthly/yearly reporting for our clients, detailed receipts for expenses, weekly staff meetings to discuss every property and improve our company's processes. We routinely build rapport with your tenants, and troubleshooting all issues as they arise. We also make sure you and your property are conforming to local municipal requirements. PM Fees do not cover any municipal fees associated with inspections as that is a third party fee and does not cover any required repairs and maintenance.
Q: Is there a yearly charge for lease renewal?
A: No
Q: What is the listing commission if you get the property rented? Does this also include the inspection fees, background checks, time, etc.?
A: Commission is usually equal to one month's rent for a traditional 12-month lease. The commission is just that, commission to list, advertise, market and get potential Realtors/Tenants interested, etc. We do not charge to attend a Certificate of Occupancy inspection but will bill for any fee the third party municipality charges. Credit and background checks are paid by the applicant/tenant.
Q: What happens during a vacancy? If the PM fee is on gross rents what is the fee? What is the incentive to get it re-rented if you are the listing agent?
A: We provide a 25% discount of PM Fees to our owners with vacant properties. A vacancy is charged at 75% of the established PM fee. We are in the business of managing rented properties, so it is of high importance for us to get it rented as soon as possible for the owners. Usually vacancies are from 25 to 35 days on average.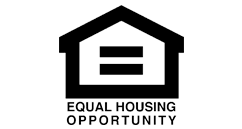 Address
Audubon Professional Center
415 South White Horse Pike
Audubon, NJ 08106
"*" indicates required fields