Q: Is there a yearly charge for lease renewal?
A: No.
Q: Do I pay first month's rent and last month's rent with my security deposit?
A: No. First month's rent and the security deposit are due upon signing of the lease.
Q: How do I pay rent?
A: You can make your rent AND utility payments through our online portal, which you will receive access to shortly after move-in. We also accept money orders and checks made payable to Realty Solutions.
Q: How old do you have to be to apply?
A: You must be 18 years of age to apply.
Q: I want to get a pet. What do I do?
A: Always ask first, as the property owner may not allow pets in the home. If the property owner does allow pets, the breed & size of the pet would need to be known, as some breeds are on a prohibited list. There is also a $25 per pet fee that will be added to your monthly rental payment.
Q: I want to move out, but my roommate wants to stay. What do I do?
A: Arrangements to have names added and/or removed from the lease would have to be made. From there, we would reevaluate the remaining tenant in order to ensure they can manage the monthly rental payments on their own. If there is a new tenant replacing the vacating tenant, then we would have the new tenant go through our application process.
Q: Is the deposit refundable?
A: The security deposit is held for the length of the lease to be used for any damages that occur at the property OR for any outstanding utility bills/back-rent that may be owed. If the tenant is in good standing with those items, then the security deposit is released to them.
Q: My lease expiration is coming and I want to move out. What do I do?
A: Any tenant giving a notice of vacating the property must provide this in writing 60 days prior to lease end date.
Q: Who is responsible for paying for repairs & maintenance requests?
A: The tenant is responsible for any maintenance/repairs considered to be neglect. Any repairs that are out of the tenant;s control and property specific may be covered by the property owner.
Q: Who needs a cosigner?
A: Any potential renter that cannot support the monthly rental payment due to income or credit issues may be asked for a cosigner to be on the lease.
Q: You have a property I want to rent. How do I apply?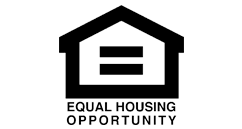 Address
Audubon Professional Center
415 South White Horse Pike
Audubon, NJ 08106
Oops! We could not locate your form.