Application Process & Resources
Find Your Perfect Home
If you are in the market for your perfect rental home, you have come to the right place. As a prospective tenant, we can help you through the process of finding and applying for the home of your dreams.
Resources & Tools
Sample Lease
Each lease is customized for each property's details and tenant's situation (rental amount, term of lease security deposit, etc.). To review our sample leases.

Rental Application
Interested in one of our properties? Download the application and contact us. Fill out it out and sign the back. We require a $40 application fee. And don't forget supporting documentation; Letter-of-Intent = personal letter outlining situation, Reference Letter = employer, landlord, etc., Income Verification = employment history, W-2 or pay stubs, Clear Copy of ID = driver's license or equivalent. By using the outline above increases the chances of being accepted.

Truth in Renting
A guide to the rights and responsibilities of residential tenants and landlords in New Jersey.
Know your RIGHTS! Follow this link to the Department of Banking and Insurance for details from the State of New Jersey and Real Estate http://www.state.nj.us/dobi/index.html. To review your rights as a tenant and landlord in the State of New Jersey follow this link directly to the Truth in Renting booklet Click here.

Lead Based Paint
Lead Based Paint Notification Requirements on Real Estate in New Jersey, Prospective New Jersey homebuyers have a right to know if a house they want to purchase is contaminated with lead paint. Like other states, New Jersey follows the federal Residential Lead-Based Paint Disclosure Program to warn homebuyers of potential lead-based paint issues. Those wanting to lease or rent a house are protected under the same program as buyers.
More Information:
http://www.epa.gov/lead/leadprot.html
http://www.state.nj.us/dep/dshw/rrtp/lbpaint.htm
Rental Payment Announcement
Tenant Screening Process
Utility Company Details
Moving Flyer
Inquire About Our Services
8 Point Tenant Screening Process
The property management company represents the owner. A full tenant application and followup screening review is required for all of the properties managed. This process limits the risk of entering into a lease with a high-risk candidate or one that does not match the rental unit cost.
A $40 Application Fee for each adult is required. We accept cash, major credit cards, EFT transactions, or money orders made payable to Realty Solutions LLC.
Here at Realty Solutions; we believe in thoroughly screening tenant applicants.
Our screening includes:
Credit Check
Credit Report Review
Criminal & Patriot Search
Eviction and/or Filings
Income/Employment Verification
Reference Letter
Letter of Intent
Clear Copy of ID
No offers are reviewed without a full package and review of all 8 points indicated above. The first approved tenant candidate is offered a lease..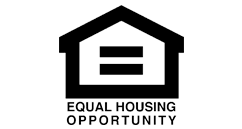 Address
Audubon Professional Center
415 South White Horse Pike
Audubon, NJ 08106
Oops! We could not locate your form.